2 Non-Executive Directors - Criminal Cases Review Commission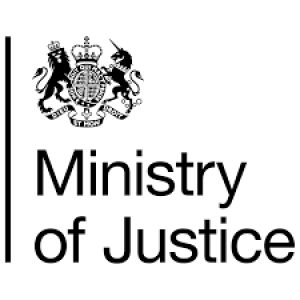 Body: Criminal Cases Review Commission
Appointing Department: Ministry of Justice
Sectors: Regulation
Location: Birmingham, although there may be occasional meetings in London
Skills required: Regulation
Number of Vacancies: 2
Remuneration: £300 per day
Time Requirements: 15-20 days per year including reading and preparation.
Campaign Timeline
Competition Launched: 20/03/2019
Closed for Applications: 10/04/2019
Panel Sift: Late May
Final Interview Date: TBC
Announcement: June/July
Assessment Panel
Helen Pitcher - Chair of the Criminal Cases Review Commission
Karen Kneller - Chief Executive of the Criminal Cases Review Commission
Andrew Humphrey - Head of Transformation and Tailored Reviews ALB Centre of Expertise. Ministry of Justice
TBC - Independent Member
Vacancy Description
The Board is responsible for determining and overseeing the overall strategic direction of the Commission. As non-executive directors you have corporate responsibility to ensure high standards of corporate governance are observed at all times. You will provide external perspective and challenge to the Commission's work, strengthen governance by supporting the Chairman in securing good governance and supporting the Chief Executive in the effective and efficient management and leadership of the Commission and its staff.
The CCRC is based in Birmingham which is where most of the Board meetings will take place. However, there may be occasional meetings in London and other locations.
Person Specification
Given that the Commission is running a major digital transformation programme, we would be particularly interested in hearing from individuals with experience of IT and digital transformation programmes and who can also demonstrate experience of working at Board level. We would also like to hear from individuals from either the justice sector or a large delivery organisation in the public sector. The successful candidates must have sound knowledge and experience of good governance at senior levels in a large private or public sector organisation. One successful candidate is likely to have an understanding of the workings of Government departments and the inter-relationship with Arm's Length Bodies.
Additional Information
15-20 days per year including reading and preparation.
How to Apply
Send the following documents:
A copy of your CV, in no more than two sides of A4
A supporting statement that evidences how you meet all the criteria, in no more than two sides of A4
Declaration of interests form;
Previous or current public appointments;
Names and contacts details of two referees (who will be contacted if you are shortlisted for interview);
Political activity declaration form;
Equal opportunities monitoring form, and the
Guaranteed interview scheme declaration, if relevant.
Complete applications should be sent to: hr@ccrc.x.gsi.gov.uk ,receipt of applications will be acknowledged.
Reference Number: NED19
Attachments
This post is regulated by The Commissioner for Public Appointments