Non-Executive Board Member - Department for Education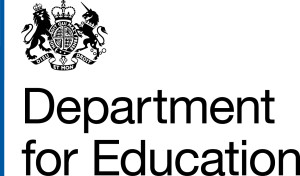 Recruiter: Department for Education
Location: London (Greater)
Salary: £15,000 per annum for a time commitment of 24 days
Posted: 16 Apr 2018
Closes: 06 May 2018
Specialist Area: Corporate Strategy, Diversity and Equality, HR function, Management and Business Skills, Recruitment, Talent Management
Sector: Public Sector
Contract Type: Permanent
Hours: Part Time / Job share
CIPD Membership: Non CIPD member
The Secretary of State for Education is seeking to appoint a new Non-Executive Board Member to the Department for Education (DfE) Board. This will be a challenging and demanding, yet exceptionally rewarding, role.  It will offer the successful candidate a unique and exciting opportunity to be at the heart of DfE's delivery of a challenging policy portfolio. The successful candidate will oversee the Department's performance, and work with the DfE Board to set the strategic direction of the Department.
DfE
DfE has one of the broadest areas of responsibility of any Government department. DfE is responsible for education, children's services, higher and further education policy, apprenticeships and wider skills in England. As a Non-Executive Board Member you will support the Department in achieving this. The DfE is supported by over 5000 staff, across 16 sites, including London, Coventry, Nottingham, Sheffield, Manchester, and Darlington, and it works with 18 Partner Organisations. Our mission is to ensure a highly educated society in which opportunity is equal for all, no matter what their background or family circumstances.
We are responsible for:
teaching and learning for children in the early years and in primary schools
teaching and learning for young people under the age of 19 years in secondary schools and in further education
supporting professionals who work with children and young people
helping disadvantaged children and young people to achieve more
making sure that local services protect and support children
Our priorities are:
Closing the word gap. Boosting access to high quality early language and literacy both in the classroom and at home ensuring more disadvantaged children leave school having mastered the basics of literacy that many take for granted
Closing the attainment gap. Raising standards for every pupil, supporting teachers early in their career as well as getting more great teachers in areas where there remain significant challenges
Real choice at post-16. Creating world-class technical education, backed by a half a billion pounds in investment, and increasing the options for all young people regardless of their background
Rewarding careers for all. Boosting skills and confidence to make the leap from education into work, raising career aspirations. Building a new type of partnership with businesses to improve advice, information and experiences for young people.
DfE is striving for:
A world-class education for everyone, whatever their background. An overarching ambition focuses on places and communities across the country that feel 'left behind' because they have not yet seen the improvement that other parts of the country have already benefited from.
Sharpened focus on the core essentials of education, which has brought results on a par with some of the world's best, widening young people's choices, with many more of them able to study at our world-beating, well-resourced universities or undertake high-quality skills training.
Further raising our game to be fit for the future, and only our brilliant teachers can make it all happen. But it's not all about qualifications or skills – it's also about a happy childhood and preparing for life in the modern world.
Read our single departmental plan to find out more.
The DfE Board
Chaired by the Secretary of State, the Departmental Board is made up of Ministers, senior officials and three Non-Executive Board Members.The Chair is supported by the Lead Non-Executive Board Member, Richard Pennycook, and Rt Hon. Anne Milton MP as Minister for the Board. The Board provides the collective strategic and operational leadership of the department. Its role is advisory, providing advice on issues such as strategy, operations, and the deliverability of policy. It is also supervisory, scrutinising delivery and performance, and the reporting of these, across all DfE areas, and challenging the department on how well it is achieving its objectives. The Board meets at least four times per year.
As a Non-Executive Board Member you will:
advise on performance, delivery and transformation, operational issues and the effective management of the Department;
reflect on your experiences and skills from outside DfE through independent challenge and support of the executive;
become involved in recruitment and succession planning;
provide independent scrutiny for the Department upon request;
advise on implementation of departmental policy matters and cross-government initiatives and policies;
work with DfE senior officials to continue to improve the performance of the Department; and
support DfE to be a model of good corporate governance.
In addition to the Departmental Board, Non-Executive Board Members sit on the following committees:
The DfE Nominations Committee
Chaired by the Lead Non-Executive, this committee supports the Permanent Secretary by providing advice and challenge on the talent arrangements for our senior officials, and scrutinises the Department's processes for public appointments. The committee meets at least four times a year.
The DfE Audit and Risk Committee
The Audit and Risk Committee (ARC) meets around six times a year. It is chaired by a non-executive board member, and has four further independent members. Senior officials attend. ARC provides independent assurance to the Permanent Secretary in his role as the Principal Accounting Officer and to the Departmental Board on audit, risk and control issues.
The DfE Implementation Committee
Implementation Committee is a key body in the Department's governance structure and oversees performance and delivery of both the department and specific projects. It is an advisory committee of the Departmental Board, advising on whether the Department's performance and delivery processes are effective in helping DfE to achieve its objectives. Chaired by the Lead Non-Executive Board Member, its membership includes Non-Executives and Senior Officials. It meets at least five times a year.
Person Specification
Your application should demonstrate the following:
Essential
proven leadership in large and complex organisations in the private, public or voluntary sectors, with ability to perform in a main board-level environment as a non-executive;
capability to manage change in complex organisations, and organisational design;
an understanding of operational delivery, and executive and risk management;
experience in corporate functions e.g. finance, human resources, digital, communications, commercial and project delivery;
experience of leading, or advising on, improving diverse representation and engagement within the workforce;
an understanding of the key challenges faced by the public sector and the ability to bring their experience to bear on these challenges;
the ability to contribute and inspire confidence with a wide range of stakeholders both in formal environments (such as Board meetings) and in less formal environments (such as one-to-one meetings with executives);
sound judgement and a high level of integrity (including when dealing with confidential or sensitive issues) and a commitment to the 7 Principles of Public Life (http://www.public-standards.gov.uk/about-us/what-we-do/the-seven-principles); and
genuine interest in contributing to the effective running of the Department at the board level, elsewhere in the Department and (as appropriate) across Government.
Desirable
Qualified HR professional (e.g. CIPD Chartered membership). Please note this is not an essential requirement.
Experience in matrix/networked organisations.
Additional Information
You will be required to give a time commitment of approximately 24 days per year. You will receive £15,000 p.a. remuneration for your work on the Board and be reimbursed for reasonable travel and subsistence expenses. This appointment is for a fixed three-year term.
DfE will provide you with a full induction and if you would like to discuss the post in further detail please to contact James Gildea at DFEBoard.SECRETARIAT@education.gov.uk. For more information on Government Non-Executive Directors please visit: https://www.gov.uk/government/publications/non-executive-directors
DfE is committed to the principle of appointments on merit with independent assessment, openness and fairness of process and to providing equal opportunities for all. Applications are welcome from all, but we particularly encourage applications from women, people from an ethnic minority, people with disabilities and other underrepresented groups. We welcome applications from all regions of the UK. Both UK nationals and international candidates are encouraged to apply.
All applicants are asked to complete an anonymised Diversity Monitoring Form used for data gathering information only in order to ensure the Department is recruiting from the widest possible pool.
How to Apply
Please submit:
A completed application form (attached)
A completed diversity form (attached)
A CV
to James Gildea, by email at DFEBoard.SECRETARIAT@education.gov.uk. Applications will be acknowledged upon receipt. Please include "DfE NEBM Application" in the subject heading. Applicants should expect responses to their application by early May.
Supporting documents