Non-Executive Directors - Funding London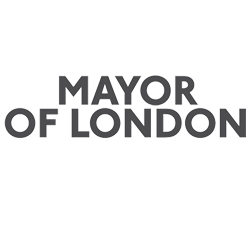 Salary: Unremunerated
Grade: Board member
Contract type: Fixed Term
Reference: FL2019
Interview date: Friday 22 February 2019
Application closing date: Sunday 10 February 2019 at 23:59 GMT
The Mayor is inviting applications for two Non-Executive Director's (NED's) for the Funding London Board to grow and support businesses in London.
Funding London, the Mayor's investment arm, aims to bridge the funding gap in London and enable real opportunities for sustainable growth in early- and growth-stage companies. The early-stage network plays a significant role in London's economy, not least of which is the creation of good jobs and good growth. Returns generated from our funds are reinvested, fueling continuous fund provision which makes investment available to the next generation of high growth businesses.
Funding London's overarching goals are to:
Create of an evergreen capital base for continuous support to small and medium enterprises of London who are caught in the finance gap
Provide best of breed fund managers with real investment opportunities to deliver investment to small businesses
Reinvest success, fueling continuous fund provision to support the next generation of high growth businesses
To be considered for the role, candidates will need to demonstrate one or a combination of the following areas of expertise to the Board:
Venture Capital: Knowledge and experience of venture funds, venture investing and fund raising
Large Loan Funds: Knowledge and experience of delivering larger SME loan funds
Senior level experience and demonstrable success in implementing solutions in SME/early stage funding
Knowledge of European Investment Fund/British Business Bank (BBB)
Keen interest in financing SMEs, both, established and at early stage
Experience of managing European Investment Bank/European Regional Development Fund funds
You will be part of a board guiding the development of and scrutinising strategies, policies and plans to ensure that Funding London delivers its objectives. This role will allow you to put your expertise to use in a new environment, to broaden your horizons and give something back to London.
For more information on person specification and the skills and experience required for the role, please see the Applicant Pack.
London's diversity is its biggest asset and we strive to reflect London's diversity in all Board appointments. The aim is that the Funding London Board contains a broad range of experience and reflects London's diversity. We welcome applications from all sections of the community, regardless of age, gender, ethnicity, sexual orientation, faith or disability.
How to Apply
If you are interested in applying, please submit your CV and a covering letter (max 5 sides in total) via our online recruitment system. You will also be asked to provide recruitment monitoring information. The CV should include details of employment, public appointments, qualifications history and the name and contact details of two referees willing to provide a reference. It should also include any relevant information regarding your eligibility for appointment and any directorships you hold.
The covering letter should provide details of the relevant experience that equips you to serve as a member of the Funding London Board, addressing the criteria listed under the person specification. For full details on the application process please read the Applicant Pack.
If you would like to discuss the position informally, please contact Maggie Rodriguez at Maggie@fundinglondon.co.uk
There will be a separate recruitment process to select NEDs for Funding London's subsidiary GLIF (Greater London Investment Fund) Ltd. Please indicate in your cover letter if you would like to be considered for a NED post on GLIF Ltd.'s Board.
If you have any queries regarding the application process or require information in an alternative format, please contact andrew.baxter@london.gov.uk