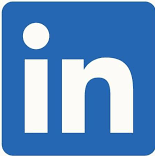 | | |
| --- | --- |
| Full Name | David Jones |
| Last Name | Jones |
| First Name | David |
| E-mail | |
Tier1 Member
Post-nominals

FCCA BA(Hons) NED

Headline

Forward thinking NED, Accountant & Technologist

Current and previous Board-level experience

July 2011 – present
7 Accounts Chartered Certified Accountants, London, and Chichester

Position held: Managing Director

Background: Developing a cloud based accountancy practice, I am responsible for starting and organically growing an innovative firm specializing in London based SMEs & voluntary organisations. Now managing a substantial number of clients, I have continually developed the business with teams based both in the UK and abroad. I specialize in not only finance but also in providing expert advice and guidance on efficiency planning, cloud technologies, and system automation. This advice enables our clients to stay ahead of their competitors and appeal to the Gen Z and Gen Y generations, both within their organisations and outside.

Duties:

– Strategising and forecasting the company's direction for success and sustenance in a competitive marketplace.

– Ensuring smooth running of all accounts, bookkeeping, and payroll teams through effective management and in-house training.

– Overseeing the implementation and development of company IT infrastructure and technology, I remain responsible for streamlining processes and efficiencies to maximize profitability.

– Authoring the first Xero 'How-to' book in the UK and being one of the first Xero Certified Advisors in the UK, my Xero knowledge and expertise has allowed the company to achieve Gold Xero Partner status within just three years.

– Being the front man for nurturing and developing client relationships and for all marketing initiatives. Examples of both can be respectively demonstrated by my numerous LinkedIn recommendations and endorsements, and by my appearance as Guest Presenter on Hope FM's 'The Business Show.'

– Creation, development and ongoing monitoring of the company's website and SEO.

July 2011 – July 2013
Cox Manning, Petersfield

Position held: Senior Consultant

Background: Heading up the accounts & bookkeeping teams while specialising in advising on cloud technologies, legislation changes, tax saving techniques, Xero and Sage. I also worked very closely with the firm's owner to improve brand awareness and ensure compliance.

Duties:
– Implementation of new systems and processes to aid efficiency and profitability throughout the business.
– Overseeing all staff training (CPD) and performing QC checks to ensure quality.

Career Record

April 2009 – July 2011
The Wow Company UK Limited, Andover

Position held: Principal Adviser / Lead Accountant

Background: Working closely with the directors to grow the business, I was responsible for the development of efficiencies and processes, coaching of staff, managing an outsourced team and ensuring customer satisfaction.

Duties: Developing a new online offering and sourcing the relevant I.T. software and hardware to ensure durability.

Sourcing, implementing and managing an outsourced Indian firm.

Acting as the Virtual Finance Director for several clients, I was responsible for advising boards on many issues.

Production of cash flow forecasts and financial projections to assist clients in gaining a complete understanding of their business and enabling them to obtain funding from lenders.

Ensuring the smooth running of the department through the management of all staff and projects as well as being the primary contact for 75% of the company client base.

April 2008 – February 2009
CW Fellowes Limited, Southampton

Position held: Senior Audit Manager / Business Development Manager

Background: This was a fantastic role that enabled me to learn many aspects of the business by working directly with the Managing Director, the Finance Director and other members of the Executive Board.

Duties: Management of the audit department split across two offices monitoring fees and recovery levels.

Implementation of a significant number of new policies, processes, and templates to ensure compliance with regulations.

Winning new work for the firm through business development to include preparation of proposals and pitching to potential new business.

Problem solving and performing special projects for clients to include: tidying of accounting records, implementing new processes within clients systems, and review of internal functions following administration and restructures.

September 2004 – March 2008
'Big 4 Firm' – Ernst & Young,

Southampton: September 2004 – April 2006; Reading: April 2006 – March 2008.

Position held: Audit Executive (Manager Role)

Background: My work with Ernst & Young was mainly audit based where I managed a mixed portfolio of clients ranging from £2m to £500m turnover, including group reporting for subsidiaries of major international groups. I also worked as an Assistant Manager for large global groups (£2bn turnover) with shared service centers based both in the UK and The Netherlands.

Duties: Overall management of a varied portfolio encompassing a number of industries including pharmaceutical, software and manufacturing clients.

Ensuring compliance through the testing of internal controls under s404 of the Sarbanes-Oxley Act.

Being responsible for preparation of budgets and managing recovery rates to include negotiation of over-runs with clients.

Supervision of several teams/assignments at once (up to 10 staff for any one assignment).

Assisting the development of team members through effective coaching on technical issues and time management techniques.

Other positions included:

• Graduate and Under Graduate Assessor within the recruitment team; and
• Community / Charity Champion for Reading office, 500 people (Corporate & Social Responsibility and Community Investment).

September 2001 – September 2004
Hopper Williams & Bell (HWB), Southampton

Position held: Audit Junior progressing to Audit Senior in December 2003

Background: The role involved dealing with a mixed portfolio of clients including limited companies, partnerships, and sole traders. These included a large number of owner managed businesses with turnovers ranging from £10k to £17m.

Other work included:
• Creation and implementation of the new Intranet site;

Professional Summary

• FCCA – Association of Chartered Certified Accountants 2009 – Present.
• ACCA Practicing Certificate – Association of Chartered Certified Accountants 2009 – Present.
• ACCA – Association of Chartered Certified Accountants 2004 – First time passes.
• Xero Certified Adviser – 2011 – Present.
• BA (HONS) Accountancy (2:1) – 2001 – Southampton Institute (now Solent University).