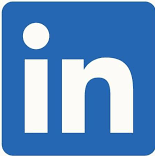 active 2 months, 3 weeks ago
| | |
| --- | --- |
| Full Name | Paul Sheppard |
| Last Name | Sheppard |
| First Name | Paul |
| E-mail | |
Tier1 Member
Current Status
Specialism
Headline

Assisting private sector companies internationally with Strategy planning and Organisational development.

Profile

Board advisor, and former board executive, to private sector companies internationally, I bring over twenty years' of experience and motivation in leading change and organisation development to support the evolution of the business.  I am accustomed to operating with complexity in unfamiliar environments, and to delivering a rapid contribution to the business

Strategy planning
Organisational development
Risk and mitigation
Capital markets, financing and investment
Change and transition
Governance

Current and previous Board-level experience

Elmarco sro (2017 to current), Board Advisor 

Retained to assist the business with organisational development and growth strategies, I now also advise to the board with divestment and M&A strategies, including management development to support these.

Board Advisor, European security products multinational (2018 to current)

Advising to the planning for a new division to support a strategic change in direction for the group, including scenarios around acquisitions, recruitment and reorganisation and JV's

Managing Partner, Brain Advisory Partners (2013 to current) – Corporate Advisory Services

Acting in a board level advisory capacity to companies across a wide range of industry sectors across Europe, leading strategic planning and organisational development.  In collaboration with other partners, advising companies in developing growth and financing strategies, and to secure necessary additional funding.

Associated British Foods (2012 to 2013) – Advisor to AB Mauri board & Interim MD 
Retained to lead development of visions and missions for the AB Mauri division across Europe, following the acquisition of competitor group of companies.  Assisting with organisational development at a divisional level and take charge of the turnaround of its largest facility in Italy.

Morgan Crucible Plc (2009 to 2010) – Advisor to group & Interim MD

Retained to develop exit scenarios for a number of business units and assessment to reorganise the senior teams.  This developed to planning wider organisational development, turnaround and restructuring for a number of business units in Europe.

A profile of  clients supported recent years through an advisory engagement;

BGroup Logistics – Fashion contract services with financing and to establish a group holding
Easypsim – Swiss Security solutions to establish JV's with multinational groups
ZKB – Zurich Canton Bank to evaluate exit positions
CAME Spa – Italian security products with strategic change in direction
YesGrowth – Funding for a UK Alternative finance businesses
FW Hempel – Organisation development and growth financing Financing Swiss commodity trading group
Golfo Arranci – Funding for Real estate development in Sardinia
Indiconsult / CGT – Business development and growth financing for a Swiss special metals trading company
Mario Costa – JV operation, including additional equity and debt to an Italian Producer of Gorgonzola

Career Record

Metris N.V (Nikon Metrology) (2009 to 2010) – Advisor to the divisional board & Interim Country Manager

Retained to develop and progress post-acquisition planning and significant growth in of two business units.  Successively to spin out one business and consolidate a second following the global crash in 2009

O.A.S Srl (2006 to current) – Managing Partner

Originally founded to consult to start-up companies to attract seed funding, we developed the trademark for Brain advisory Partners to act as an umbrella for a group of independent advisors providing corporate financing services to SME's.  Through OAS and Brain Advisory, I have acted as a board level advisor to business across Europe with turnovers between $10 and $350m

O.A.M Srl (2002 to 2006) – CEO & Founding Partner

Purchase, turnaround and sale of Cavallin Srl, manufacturer of specialised machinery for the precious metals processing industries,

Eurotherm PLC / Invensys (1998 to 2002) – Divisional development manager

Reporting to the main board supporting strategic operations internationally.

Acquisition and Integration of a $60m Italian competitor, including a turnaround.
Multifunctional team supporting the acquisition of three companies in the US.
R&D management.  Group product range relaunch with international R&D teams.  Responsibilities for supporting operational planning including strategic partners and multisite investment.
Leadership for the role out of a group wide enterprise system.