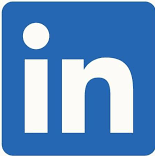 active 3 weeks, 5 days ago
| | |
| --- | --- |
| Full Name | Paul Sheppard |
| Last Name | Sheppard |
| First Name | Paul |
| E-mail | |
Tier1 Member
Current Status
Specialism
Headline

Experienced board level advisor and former board manager

Profile

I have a strong international commercial background in the private sector, combining strategic leadership with experience and insight across strategic operations, business development, corporate financing and change management.  With a high appreciation for risk, I am accustomed with operating with complexity in unfamiliar environments.

Strategic planning
Risk management
Capital markets
Governance
Transformational programs
Mentoring & Team building

Current and previous Board-level experience

Founder, Brain Advisory Partners (2014 to current) – Corporate Financing Advisory Services

I act as a board level advisor to businesses across Europe covering areas around governance, strategic operations and corporate financing.  Typically, there is an ongoing and evolving engagement as these clients develop and grow their businesses.

We assist businesses to develop and execute strategic operations in areas such as JV's, M&A's and other important business development.
We support SME companies seeking to finance both organic and strategic growth, assisting them to Source, Structure and Secure funding.  Developing bespoke strategies, engaging with traditional and alternative funders both regionally and with international institutions.

Career Record

Associated British Foods (2012 to 2013) – Advisor to AB Mauri board & Interim MD for the Italian facility 

My role was to support the transformation of the baking ingredients (AB Mauri) division following the acquisition of a competitor division and develop a turnaround for the Italian facility with a longer-term vision to recover that business unit.  This role progressed to supporting the group develop a future vision for the division in Europe with consideration to wide ranging scenarios.

Reorganisation of European management teams, including the divisional board
Leadership role in developing forward vision for the European companies
Interim MD for turnaround of €85m loss making facility in Italy with full budgetary responsibility, and alignment of global supply chains to multi-brand positioning

Morgan Crucible PLC (2009 to 2010) – Advisor to the group & Interim MD for the Italian facility

Divisional transformational strategies, including divestment and spin out programs.

Divestment assessment of two European units
Turnaround and restructuring of loss making facilities in Italy as interim MD with full budgetary responsibility
Green field development in eastern European

Metris N.V (Nikon Metrology) (2009 to 2010) – Advisor to the divisional board & Interim Country Manager for the Italy

Divisional responsibility to oversee the acquisition, integration and growth in of two Italian businesses. Successively to spin out and consolidation following the 2008 crash.

Acquisition of Italian start-up and accelerated growth by 20-fold
Acquisition of €35m competitor.  Integrated with 40% growth
Green field manufacturing facility and client demonstration facilities
Spin out for one business unit

O.A.S Srl (2006 to current) – Founding Partner

Legal entity behind Brain Advisory Partners, was founded supporting start-up companies attract funding through VC, Angel and development Grant sources.

O.A.M Srl (2002 to 2006) – CEO & Founding Partner

Purchase, turnaround and sale of Cavallin Srl,  specialised machinery for the precious metals processing industries,

Eurotherm PLC / Invensys (1998 to 2002) – Divisional development manager

Reporting to the main board supporting strategic operations internationally.