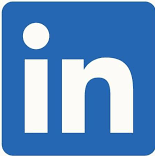 active 2 weeks, 5 days ago
| | |
| --- | --- |
| Full Name | Peter Henry James Lovell |
| Last Name | Lovell |
| First Name | Peter |
| E-mail | |
Tier1 Member
Specialism
Post-nominals

BA(Hons.), C.Dir, FIoD, FHKIoD.

Headline

An ambitious and strategic thinker constantly seeking ways to enhance satisfaction through innovative business practices, the application of technology, staff morale and improved client relations. Globally focused, highly motivated and a driven entrepreneur, with a successful track record of developing new businesses in competitive and pressured environments.

Current and previous Board-level experience

Chartered Director : Institute of Directors

Fellow Hong Kong Institute of Directors

Wolf Stone Limited – Founding Director & Chairman- Jan' 2016 to present

GHF HK  Ltd – Founding Director & Chairman – Jul'2012 to Dec' 2015 (Committees: Audit, Finance, Risk, Nomination, Remuneration)

GHF LLC (USA) – Founding Director & Chairman- Jun' 2011 to Jan' 2014 (Committees: Audit, Finance, Risk, Nomination, Remuneration)

GHF Ltd – Director & CEO – Mar' 2005 to Oct' 2013 (Committees: Audit, Finance, Risk, Nomination). Here I introduced the first iNEDs

Career Record

Jan 2016 – Present            Wolf Stone Limited, Hong Kong

               Founding Director and CEO

·        Managing the company and directing the strategy, business development, technology, operations, marketing and sales

·        Advising start-ups, NGOs, and Regulated Financial Services Companies on Governance, Compliance and Regulatory Risk, and providing specialist education

·        Leveraging extensive network in the FinTech ecosystem, involvement in distributed ledger technology ("DLT"), Blockchain, artificial intelligence ("AI") and machine learning

·        Providing due diligence for VC and family offices

     Oct 2019 – Present        Myo Capital Advisors Limited, Hong Kong

               Responsible Officer

·        Providing regulatory support for securities dealing, advice and asset management

 

Aug 2002 – Dec 2015        G. H. Financials

Nov 2013 – Dec 2015            Hong Kong: Director, Chairman, Chief Executive Officer and Sole Responsible Officer

·        Relocated to Hong Kong to spearhead the development of the Asia subsidiary, the third leg of the global operating strategy

·        Had oversight of non-sole ROs, of dealing and continued to give advice on Derivatives in Hong Kong, and separately, under continued UK Supervision, on Derivatives and Securities in Europe

Jun 2011 – Jan 2014               USA: Director

·        Established, managed and directed the company's business, including, together with fellow Senior Management, the oversight and delivery of the business strategy

·        Qualified by FINRA and registered with NFA as the London Branch Manager

·        Oversaw and supervised client order routing and market access and client clearing and settlement services

·        Advised clients in Derivatives

Aug 2011 – Oct 2013              Group Managing Director / CEO

·        Reorganised governance and management structures, defined strategy and persisted with increasing turnover and increasing profits

Aug 2002 – Jul 2011            Operations Director

·        Oversaw IT, Risk, Client Support, and Clearing and Settlement Departments

·        Reorganised business functions

·        Structured reporting systems and processes

·        Designed and implemented remote access trading solution

·        Improved the quality of all the staff through encouragement, criticism and personal and outside tuition and training

     Oct 2004 – Jun 2010              Futures First & Mercury Derivatives Trading Limited (Hertshten Group)

Co-Founder, Operations and IT Advisor. 1000 traders, 16 locations across 4 continents

·        Recruited, trained, designed and implemented the successful operations model

 

Mar 1994 – Feb 2002        GNI Ltd (a subsidiary of Old Mutual Group PLC)

Sep 2000 – Feb 2002           Associate Director, International Institutional Stockbroking

·        Developed innovative systems and work practices in order to enhance the automation of electronic trade processing

·        Provided for a complete Electronic Straight Through Processing Solution

Apr 1998 – Sep 2000              Associate Director, Electronic Trading

·        Developed the strategy for electronic trading, order routing, and straight through processing, and sold the idea at board level

·        Selected and installed Order Management Systems, Trading Systems and Electronic Order Processing Solution

·        Interconnected Order Management, Trading and Back Office for complete Electronic Straight Through Processing Solution

·        Responsible for budget and profitability of a team of sixteen

Mar 1994 – Apr 1998          Senior Financial Futures and Options Salesman

·        Marketed to Central Banks, Hedge Funds and proprietary traders

·        Oversaw all aspects of client relationships

·        Sales and execution manager responsible for seven staff

 

1991 – Feb 1994 Pierson ICS Limited

               Securities and Derivatives Broker

·        Started Financial Futures and Options broking presence on LIFFE market

·        Started an Electronic Trading Desk (ETD)

·        In charge of operation including budget and marketing

·        Grew a profitable franchise that went on to employ a staff of ten

 

Apr 1984 – 1991 Chase Manhattan Futures (UK) Limited

               Securities and Derivatives Broker

·        Joined as LIFFE Market trainee as part of the Fixed Income Department

·        Qualified as a trader on LIFFE, and took advantage of internal resources to learn about Swaps, Swaptions, Caps, Collars Floors, and Foreign Exchange

·        Enhanced business through building staff and client relationships, and encouraged, attended and organised internal staff training

·        Ultimately responsible for three-person sales area, and two support staff

Professional Summary

BA (Hons) Business Studies (Open) 2014

Peter Henry James Lovell

BA(Hons.), C.Dir, FIoD, FHKIoD.

Lovell is best known for his inquisitiveness and passion for technological solutions. He has pioneered work in electronic straight through processing ("STP"), by combining and integrating complementary technologies. He was instrumental in the growth and success of G. H. Financials,  establishing strong relationships with Exchanges and Regulators, and the establishment and development of Futures First as one of the biggest proprietary trading groups in the world. He is an ambitious innovative strategic product thinker and director, with the ability to understand industry problems, to interpret and simplify complex issues, and to processes strategic development for technology into workable, efficient, and accurate systems.

 

Lovell has established an independent educational consultancy, Wolf Stone Limited, sharing the knowledge and experience gained over 35 years in business, having been regulated in three jurisdictions – UK, USA and HK. Passionate and eternally inquisitive, work has included: mentoring and training executives; advising on Strategy, Corporate Governance and Regulatory Risk; conducting strategic review and due diligence, repositioning, and troubleshooting for businesses; working with early-stage start-ups in need of business and strategic planning; and developing innovative technology used in the financial services industry.

 

Having passed up the opportunity for further education, Lovell had various jobs before starting as a LIFFE market trainee with Laurie Milbank in April 1984. This stockbroker was taken over by Chase Manhattan Bank during the financial market reforms of Margaret Thatcher in 1986, and Lovell rose to the rank of VP in the Futures department. It was here that his interest in electronic trading started, and was continued when he left to start a broking franchise with Pierson Heldring and Pierson in 1990, and established, as part of his business, the largest, by volume, electronic derivatives execution team in London.

Lovell moved to GNI in 1994, and here not only helped build the institutional derivatives brokerage business, personally specializing in Central Banks, Hedge Funds and Bank Proprietary Trading desks, but was also a pioneer in the development of multi asset electronic trading, STP, and innovative product development. He was one of the thought leaders that refined the electronic trade processing technology systems, which provided a complete STP environment for maximum output at minimal cost: revolutionary within the industry at the time. This system was the backbone of the Equity CFD business that GNI pioneered, and was the beginning of his ambitious disruptive thinking using technology, which earned him his reputation as a change agent and as a process specialist for financial markets.

 

Lovell left GNI in 2002 and spent a short time building a binary options exchange for BlueSquare, then part of Michael Spencers' Family Office, which was later sold to Rank. The product was never released. He joined G. H. Financials later that same year and was appointed Operations Director (COO) in 2005 and Group CEO in 2011. During this time he employed the team to launch the USA subsidiary, before leaving London in late 2013 to establish the Asian subsidiary. These positions required nurturing relationships with regulators in the three jurisdictions. His strategy and direction had led G. H. Financials into the Investec Hot 100, and to be ranked among the largest global independent derivatives clearing companies.

 

Lovell was awarded BA(Hons.) in Business Studies from Open University in 2014

With significant experience of strategic leadership, business planning for growth and management of key emerging markets, Lovell has a proven ability to deliver highly successful commercial outcomes and a track record of leading multi-cultural teams capable of achieving award-winning results. He has successfully directed developments in front end trading technology, and back and middle office process system to refine STP across the spectrum of products, which enabled the firms to approach key industry client accounts with value-added business partnership propositions. His success in maintaining great staff morale keeps turnover down, and provides a stable environment for great client relationships.