Non-executive Director - West Suffolk NHS Foundation Trust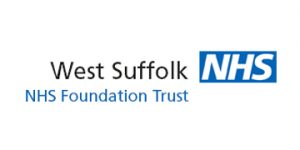 West Suffolk NHS Foundation Trust has a vacancy for a Non-executive Director. This is an exceptional opportunity to share your talents and expertise to make a positive difference to the lives of people in your community.
West Suffolk NHS Foundation Trust (WSFT) provides hospital and some community healthcare services to people mainly in the west of Suffolk and is an associate teaching hospital of the University of Cambridge.
WSFT serves a predominantly rural geographical area of roughly 600 square miles with a population of around 280,000. The main catchment area for the Trust extends to Thetford in the north, Sudbury in the south, Newmarket to the west and Stowmarket to the east. Whilst mainly serving the population of Suffolk, WSFT also provides care for parts of the neighbouring counties of Essex, Cambridgeshire and Norfolk.
In October 2017, West Suffolk Clinical Commissioning Group and Ipswich and East Suffolk Clinical Commissioning Group awarded the community services contract to WSFT and Ipswich Hospital NHS Trust based on a geographical split across Suffolk.
The Trust has a turnover of £254m and is one of the largest employers in Suffolk, with more than 3,800 staff in March of this year. In addition, the Trust has been awarded an 'Outstanding' rating by the Care Quality Commission (CQC), the highest possible rating and the seventh general hospital in the country to be awarded the title. Of the organisation's leadership team, the CQC noted that the Trust had 'compassionate, inclusive and effective leadership at all levels', and that staff felt they were well supported to make positive changes and innovations.
The Trust want individuals who can assist them in delivering their strategic goals and objectives.  The need to collaborate with local partners and to work positively with colleagues across health and social care offers a real opportunity for individuals to help shape and define our future direction, values and ethics.
WSFT are looking to appoint a candidate with significant or senior level experience in one or more of the following areas:
Experience at senior level; bringing strong insights and knowledge from either the public or private sector.
Governance experience; bringing experience of strategic planning, transformational change combined with financial, risk and performance management
Specific expertise relating to the work of the organisation, such as; clinical or related issues in a health service, regulatory or academic field, consumer/customer focus, patient advocacy, market management, organisational development, commissioning, contract management, local government, economic analysis, change management, HR, education and training or legal expertise
Finance experience gained at a senior level in a large and complex organisation
Remuneration – £12,120
Time Commitment – 3/4 Days a Month
Start Date – 1 September
If you share WSFT's core values and can provide strategic oversight, support and challenge to their executive team, then the Trust will welcome your interest and application. They would be particularly pleased to receive applications from candidates from diverse backgrounds.
For a confidential discussion please contact WSFT's recruitment partner, Joe Joyce at The Finegreen Group on 0345 130 4006. To request a copy of the briefing pack, please email enquiries@finegreen.co.uk
The Finegreen Group is an established leader in executive search and senior appointments in the healthcare sector. Finegreen is committed to eliminating discrimination and promoting equality and diversity in its own polices, practices and procedures and in those of their partners.
Deadline for application:                                             Sunday, 1 July
Finegreen short-listing interviews:                         Thursday, 12 July
Trust interview panel:                                                  w/c 30 July