Non-Executive Director and Chair of the Audit and Risk Committee - Royal Mint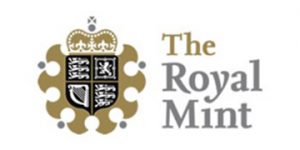 Location: London
Date Posted: 20/12/2019
Closing Date: 23/01/2020
The Royal Mint is the world's largest export mint – creating coins, medals, gifts and investment opportunities for the UK and overseas. With 1,100 years of heritage and expertise, The Royal Mint is a world leader in the design and craftsmanship of precious metals.
This is a pivotal time to join The Royal Mint as it transforms for the future – expanding into new ventures which complement its core strengths. In 2019 it began making jewellery on site for the first time, and in 2020 it will launch its first financially listed product.
Focusing on its heritage of design and manufacturing, The Royal Mint portfolio currently includes currency production, commemorative and historic coins, a precious metals division, gifting business and an award winning tourist attraction. It has a revenue of £412.6m, and is one of the largest employers in Wales with over 1,000 people on site.
Since 2010, it has been a limited company, with all the shares owned by the Government, and UK Government Investments (UKGI) as its Government shareholder.
The Chair and board of The Royal Mint, with support from UKGI, would now like to appoint an additional Board member. The Board member will contribute to setting the strategic direction for the business, participate in open debate at Board meetings, and will promote the long term success of The Royal Mint.
The successful candidate will bring board-level experience, and the ability to chair the Audit Committee. You will bring broad knowledge gained within industry, ideally including manufacturing and precious metals, while being able to grasp public sector risk fundamentals relevant to the role. You will be a Chartered Accountant by background, with the broad intellect to contribute fully to strategic discussions. With excellent interpersonal skills, you will also be able to work effectively in a low ego environment.
Saxton Bampfylde Ltd is acting as an employment agency advisor to The Royal Mint on this appointment. For further information about the role, including details about how to apply, please visit www.saxbam.com/appointments using reference AATUB. Alternatively telephone +44 (0)20 7227 0880 (during office hours). Applications should be received by noon on Thursday 23 January 2020.